Jacuzzi Hot Tub Dealer in Gardendale, AL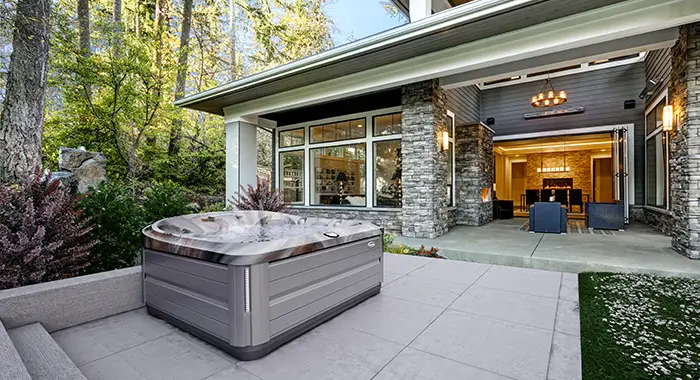 Picture this: It's a chilly Gardendale evening, and you step into your backyard to find a warm, inviting Jacuzzi Hot Tub waiting for you. The stress of the day melts away as you immerse yourself in its soothing embrace. Welcome to the world of luxury and relaxation offered by Elite Pool and Spa – your premier Jacuzzi Hot Tub dealer in Gardendale, AL.
Why Elite Pool and Spa for Your Jacuzzi Hot Tub?
Tailored Selection: We don't believe in one-size-fits-all solutions. Explore our diverse range of Jacuzzi Hot Tubs, each designed to cater to different preferences, spaces, and budgets.
Backyard Oasis: Transform your outdoor space into a private oasis where you can escape, unwind, and rejuvenate whenever you desire.
Premium Excellence: Jacuzzi's legacy of quality and innovation speaks for itself. Experience top-tier craftsmanship and unparalleled luxury.
Expert Guidance: Our team of experts is dedicated to helping you find the ideal Jacuzzi Hot Tub to match your unique needs and desires.
Seamless Installation: Leave the installation to us. Our skilled technicians will handle the setup, ensuring a hassle-free experience.
Year-Round Enjoyment: Whether it's a starlit evening or a sunny day, our Jacuzzi Hot Tubs are built for year-round enjoyment, no matter the weather.
Customer Satisfaction: We pride ourselves on delivering not just hot tubs, but also exceptional customer experiences. Your contentment is our priority.
Ready to Dive In?
Discover the profound relaxation and joy that a Jacuzzi Hot Tub from Elite Pool and Spa can bring to your Gardendale life. Bid farewell to stress and welcome a new era of tranquility, just steps from your home.
Join the Gardendale community of relaxation enthusiasts and embark on your journey to ultimate serenity. Your path to rejuvenation begins right here.
Contact us today to schedule a personalized consultation or visit our showroom to explore our stunning range of Jacuzzi Hot Tubs in person. Your private paradise is waiting for you – take the plunge with Elite Pool and Spa!