Jacuzzi Hot Tub Dealer in Birmingham, AL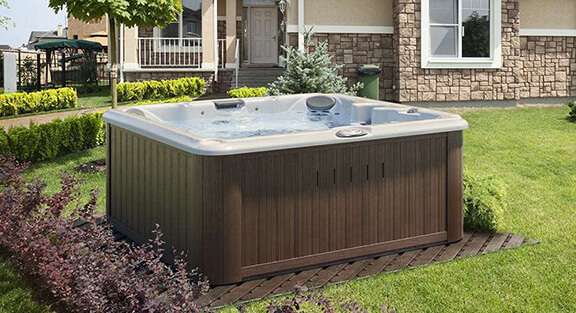 At Elite Pool and Spa, we're not just your ordinary Jacuzzi Hot Tub dealer in Birmingham, AL – we're your passport to ultimate relaxation and luxury right in your own backyard. Immerse yourself in the soothing warmth of a Jacuzzi Hot Tub and experience the difference that true relaxation can make in your life.
Why Choose Elite Pool and Spa for Your Jacuzzi Hot Tub?
Unparalleled Selection: Dive into a world of possibilities with our extensive range of Jacuzzi Hot Tubs, carefully curated to suit your unique style, space, and budget.
Tranquil Oasis: Transform your backyard into a tranquil oasis where you can unwind, rejuvenate, and escape the hustle and bustle of everyday life.
Premium Quality: Elevate your relaxation game with Jacuzzi, the industry leader in hot tub innovation and craftsmanship. Immerse yourself in luxury like never before.
Expert Guidance: Our knowledgeable team is here to guide you every step of the way, ensuring you find the perfect Jacuzzi Hot Tub that aligns with your needs and desires.
Professional Installation: Leave the heavy lifting to us! Our experienced technicians will handle the installation with precision and care, so you can start enjoying your Jacuzzi in no time.
Year-Round Bliss: Whether you seek solace under the stars or want to bask in the sunshine, our Jacuzzi Hot Tubs are designed for year-round enjoyment, no matter the weather.
Customer Satisfaction: Our commitment to your satisfaction is unwavering. We're not just selling hot tubs; we're building lasting relationships with our customers.
Ready to Dive In?
Experience the soothing embrace of a Jacuzzi Hot Tub from Elite Pool and Spa today! Don't let the stress of the day hold you back; unwind, relax, and rejuvenate in your very own personal oasis.
Join the elite circle of relaxation seekers in Birmingham, AL, and let us help you discover the joy of Jacuzzi Hot Tubs. Your journey to ultimate relaxation begins here.
📞 Contact us now to schedule your personalized consultation, or visit our showroom to explore our exquisite range of Jacuzzi Hot Tubs in person. Your oasis of relaxation awaits – take the plunge with Elite Pool and Spa!